Our Specialties & Services
Choose Your Problem and Get the Solution
We Work With Individuals, Couples, & Families Individual Therapy
Get one-on-one therapy with the counsellor. You can consult your counsellor via audio or video calls.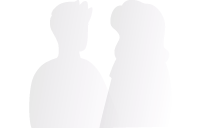 Couples Therapy
If you are a couple having issues in your relationship, this is for you. You can consult a counsellor separately or together.
Read More
Mood change is normal, but when it starts affecting your daily life, you may want to consult medical experts. It can happen due to mental health issues, hormones, substance use, etc.
If your behavior is unpredictable for a period of time, it may be a sign of serious health issues.
Read More
Stress is very common in our lives. We get stressed every day. Stress is like a burden on your brain.  It can happen due to many factors such as workload, procrastination, due to incomplete work, etc.
Anxiety is a feeling of fear, worry, or unease.
Stress and anxiety are not always bad. In the short term, they can help you overcome a challenge or dangerous situation. Examples of everyday stress and anxiety include worrying about finding a job, feeling nervous before a big test, or being embarrassed in certain social situations. If we did not experience some anxiety we might not be motivated to do things that we need to do (for instance, studying for that big test!).
Read More
Sometimes, we just need someone to hear us without judging. If you wanna talk to someone about your feelings, we are always here for you.
We can't share everything with our friends and family, that's why we need someone who can understand the situation and hear us.
If you feel like, you need someone to talk to reach out to us
Read More
Depression is a common and serious medical illness that negatively affects how you feel, the way you think, and how you act.
Fortunately, it is also treatable. Depression causes feelings of sadness or a loss of interest in activities you once enjoyed. It can lead to a variety of emotional and physical problems and can decrease your ability to function at work and at home.
The symptoms can be feeling sad, Loss of interest or pleasure in activities once enjoyed, Changes in appetite, Loss of energy, or increased fatigue, Feeling worthless or guilty etc.
Read More
A fast-paced lifestyle has put us under tremendous pressure and has taken a toll on our mental health. Sleep issues or insomnia is a common problem nowadays.
It can happen due to various factors, such as stress, job loss, death of loved ones, divorce or moving. 
It can also happen due to mental health issues, such as depression and anxiety. If it persists for a long period of time, you should definitely consult doctors/psychologists.
Read More
Loneliness can happen to anyone regardless of your age. It's a feeling of being lonely.
The reasons can be many such as physical isolation, moving to a new location, and divorce. The death of someone significant in a person's life can also lead to feelings of loneliness.
Personality factors may also play a role. Introverts, for example, might be less likely to cultivate and seek social connections, which can contribute to feelings of isolation and loneliness.
Read More
When two people are in a relationship, complications happen. Sometimes, it leads to break-up also.
Well, breakups are normal but they may take a toll on your mental health also. Contact your psychologist if you you need any help
Read More
Trauma is a kind of response to a deeply distressing or disturbing event.
PTSD or Post Traumatic Stress Disorder is a mental health condition in which the person experiences nightmares, flashbacks, and severe anxiety, as well as uncontrollable thoughts about the event.
It can seriously hamper your life if it gets worse. You should seek A Psychologist's help to manage these issues. Usually, it gets better in a couple of months to a year but it depends on the severity
Our Approach
We focus more on solutions than giving general advice and sympathy. Our approach has always been-​
1. Listening to the problem
2. Diagnosing the problem
3. Giving solution to the problem
4. Applying Prevention techniques so you don't suffer again in the future
​
We follow the strong principle of not recommending unnecessary sessions to our customers. We believe that we have a moral and ethical responsibility to serve all the people who need mental health counselling.
Visit our website
Vestibulum ac diam sit amet quam vehicula elementum sed sit amet dui.
Book Appointment
Vestibulum ac diam sit amet quam vehicula elementum sed sit amet dui.
Speak to Counsellor
Vestibulum ac diam sit amet quam vehicula elementum sed sit amet dui.
Frequently Asked Questions
How can I book an appointment?
You can book an appointment on the website itself by clicking the Book Appointment button. It will take you to the payment page, after making the payment your appointment will be confirmed and you will get an intimation through email/WhatsApp for the same
While booking the appointment, you will be asked to choose your mode of counselling- Audio/Video. For an audio session, you will receive a call from your assigned Psychologists and for a video call, you will receive a video call link. At the scheduled time you can join your counselling session by clicking on the link. No sign-in will be required
Yes absolutely. You just have to provide the details of the person you are booking for.
Yes, you can choose your counselor on the basis of their availability.
Yes, absolutely. You can consult a psychologist as many times as you want on the basis of their availability.
No, they are the same here. We use the term interchangeably.